Belgrade - city of new hotels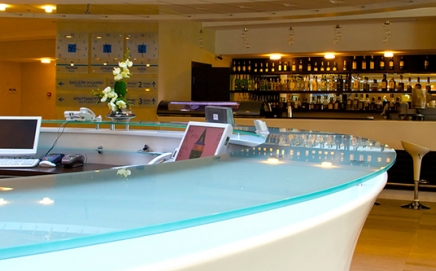 Every year the number of tourists who visit Belgrade increases about 10 percent. If this trend continues, according to data of the Tourist Organization of Belgrade, the Serbian capital city will need additional accommodation, in all categories. Currently in the capital, according to the TOB, works 61 hotels, 90 hostels and 420 private accommodation. Almost every month in the year in Belgrade opens a new hotel. If this trend continues, the offer of hotels and hotel accommodation will be significantly improved. Last years, a lot of young people from northern Europe look for the accommodation in Belgrade, because of the well-known nightlife.
Hotels in Belgrade can satisfy the needs of clients who are there for work, those who came on vacation but demand high quality accommodation and also those who would like to pass cheaper.
The HERITAGE Hotel garni was opened with the intention to provide guests services for 5 stars with more affordable prices for this category, in the comfort of his bright and soundproofed rooms with a park view.